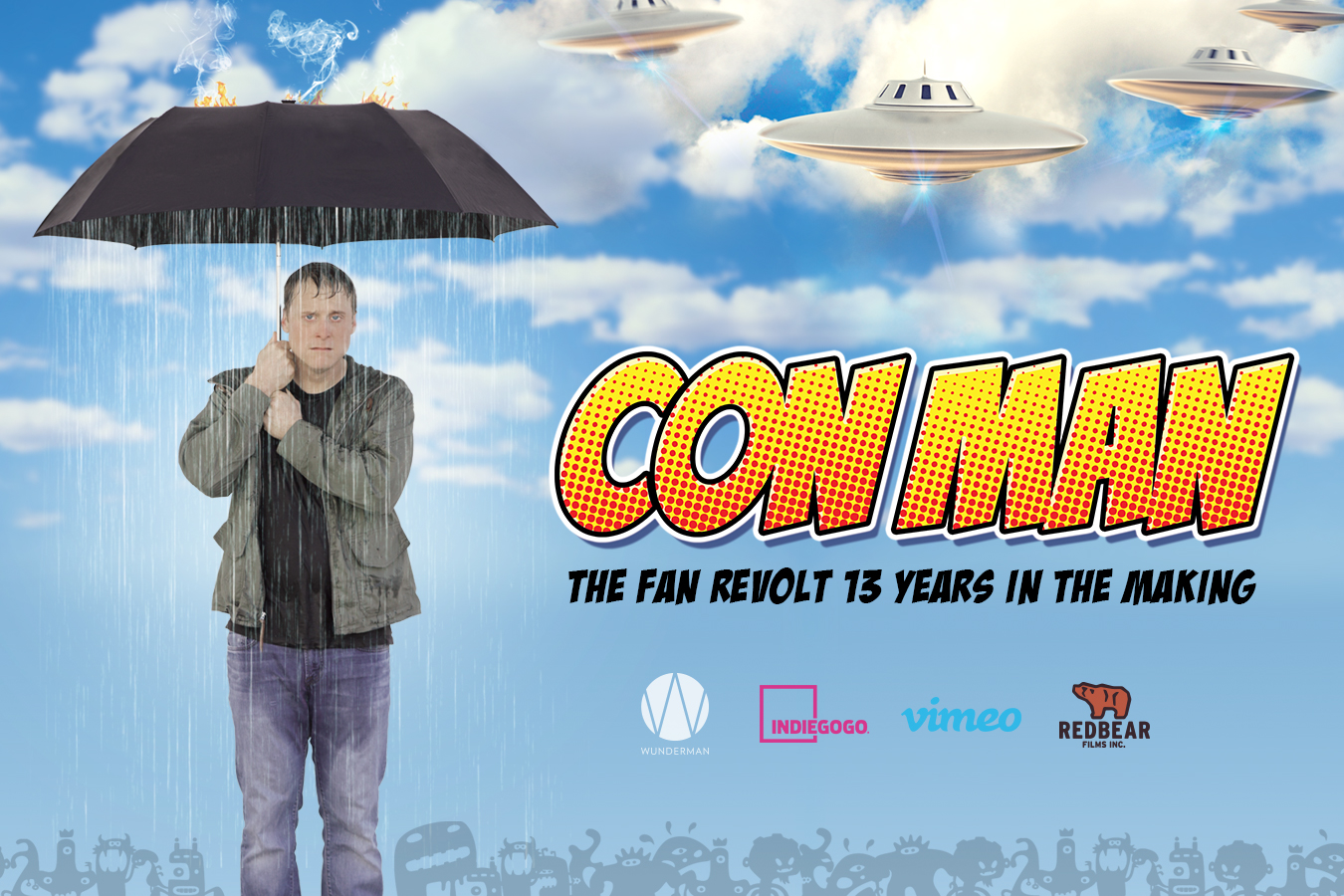 We are excited to announce that we are bringing Con Man to SxSW 2016 the premier Interactive, Film, and Music conference! Our panel features experts from Vimeo, Indiegogo, Wunderman as well as Con Man show runner PJ Haarsma and creator Alan Tudyk.
Although SxSW is more of an industry event, if you are in the Austin Texas area on March 13 and 14th let us know as we may be inclined to have a impromptu meet up.
Below is the session information…
Alan Tudyk's Con Man raised a record-breaking $3.2M from 46,000+ fans in 1 month on Indiegogo. But it could've gone much differently. Studios were interested, but with caveats. Brand tie-ins were offered, but with compromises. The decision to put your dream project in the hands of fans may seem foolish, but in bridging the gap between advocate and artist, we created a shared identity that became key to starting a revolution 13 years in the making.

With tools like Indiegogo and Vimeo, fans have more power than ever, granting life to passion projects like this one. Learn how one of the top crowd-sourced campaigns created a movement bigger than a web series and how you can tap into this space.
PRESENTERS
ALAN TUDYK – Creator/Writer/Director/Producer – Monkey Strength Studios
MARC HOFSTATTER – HEAD OF FILM – Indiegogo
PJ HAARSMA – Exec Producer & Show Runner – Redbear Films
SAM TOLES – VP/Content Acquisitions & Business Development – Vimeo
DREW LEWIS – New Media Director – Wunderman